Welcome to Greystoke School, Cumbria
Greystoke Primary School, Icold Road, Greystoke, Penrith, Cumbria, CA11 0TP
E-mail: admin@greystoke.cumbria.sch.uk
Telephone: 01768483572
Head Teacher: Jeanette Matthews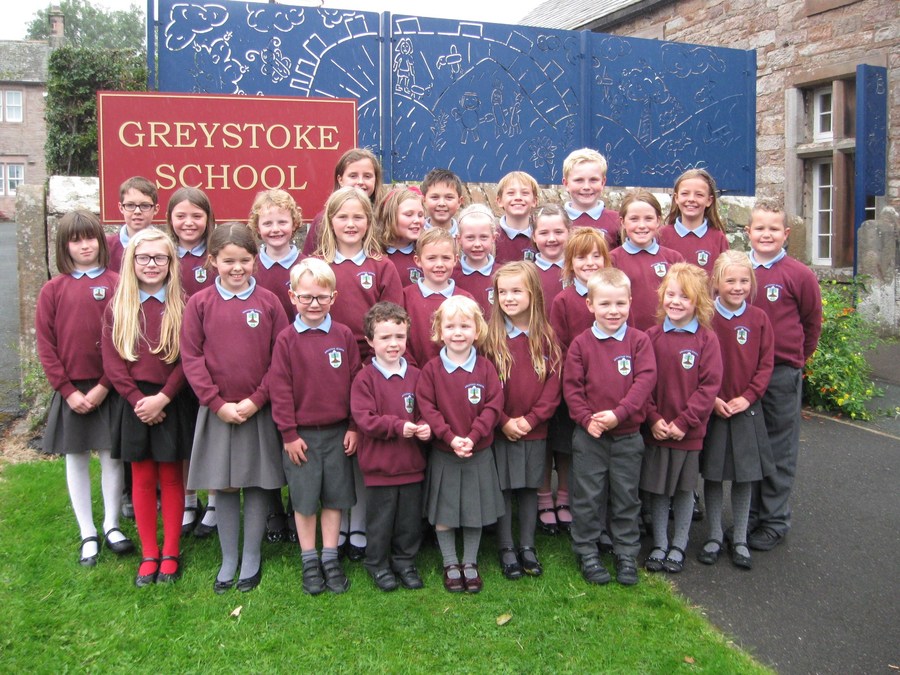 Greystoke is a small County Primary School, receiving its finances from the Local Education Authority. It is for children in the four to eleven years age bracket and there are at present 31 on roll. Our standard admission is 9 children per school year group.
The school is situated approximately 4 miles west of Penrith in a pleasant rural village location. Many families go back through several generations, parents and grandparents retain their interest and involvement in our progress. It was founded in 1838 by the Howard Family of Greystoke Castle. The original building, which is still in use, was gifted by the Howard's to the village and possesses great character. The school was extended to provide modern amenities, including cloakrooms indoor toilets and a purpose built ICT suite this was completed in May 2003, providing excellent facilities and resource management.
The school has three very spacious classrooms,
At present we have three teaching staff. The classes are split as follows;
Pre-School / YR / Y1 / Y2
Y3 / Y4 / Y5 / Y6
We have a Higher Level Teaching Assistant who assists in each class and a Teaching Assistant who assists with Pre-School.
We had the good fortune to win a National Lottery Grant in 2007. This has enabled us to improve our playground. Offering the children a wider variety of play objects and climbing equipment. It also enables a lot more lessons to be taught outside.
The village hall and playing field are close by and are used for P.E. School lunches, which are freshly prepared in the village hall each day.
The school is always looking at improvement and at present we have The Arts Mark Gold Award, Healthy Schools Award, Food for Life Bronze Award and Activemark Award.
Our recent OFSTED report (May 2012) judged the school as Good.
The school is not affiliated to any religious denomination, although it enjoys a good relationship with the local Anglican Church. Our local church reader comes into school on a regular basis taking assemblies and interacting with the children.
In the event of an enforced closure of the school, you will receive a phone call before 8.00am from a member of school staff
The information will be recorded here on the website and announced on local radio. The website will be updated daily.
If you require a paper copy of any information on our website, please ask a member of staff.