Our 2018 Skelton Sevens football team.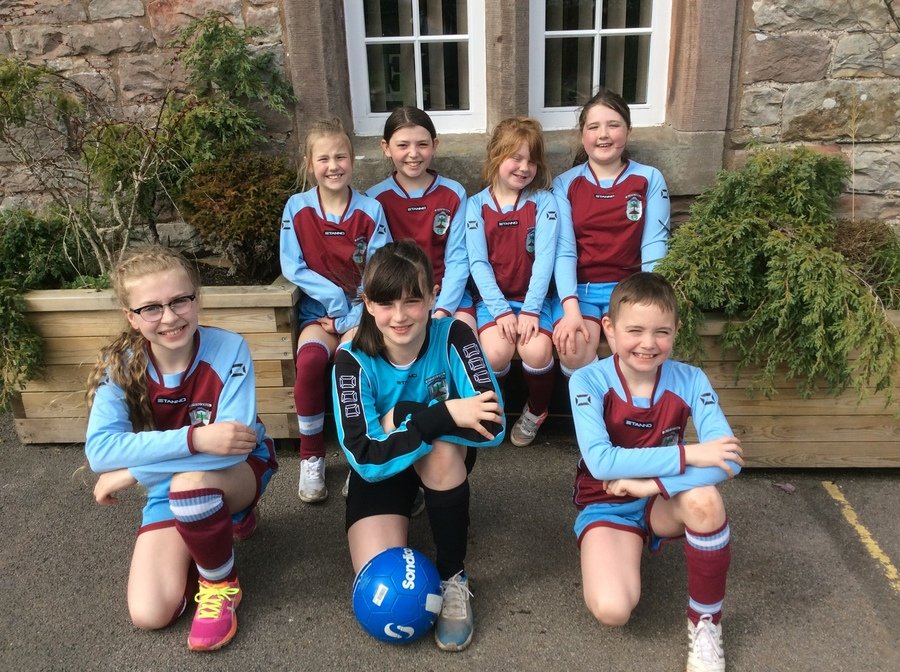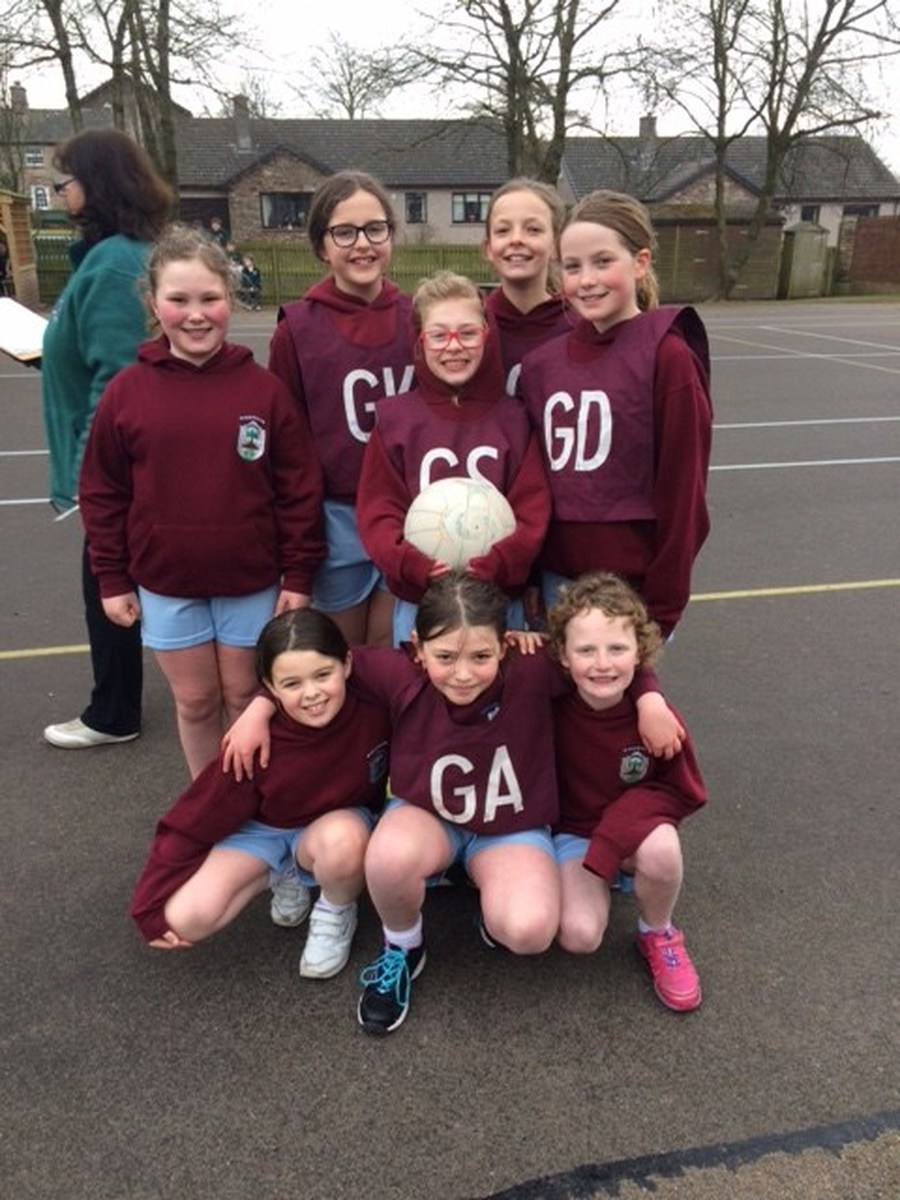 Skelton 7s Netball and Football Tournament
On Wednesday afternoon, 15 children from years 3, 4, 5 and 6 travelled to Skelton School to take part in the annual Skelton 7s football and netball tournament. Our netball team comprised of Willow, Daisy, Esme, Hannah, Hope, Evie, Grace and Lexie. They played four very tricky games and even though they were unable to win any of the matches, their confidence and ability improved with each match they played. They were incredibly positive the whole way through the afternoon and very supportive of one another, with the two year 6 girls giving great encouragement to the younger girls, most of whom were playing competitive netball for the first time.
The football team were Lewis, Alfie, Nathan, Isaac, Matthew, Amy and Charlie. In comparison to previous Greystoke football teams, this was a relatively inexperienced team, however they worked brilliantly together and, through hard work and determination, won three out of the four matches they played. The only match lost was against Stainton who were the overall winners of the tournament at Skelton.
We were extremely proud of all our children who, as always, were great representatives of our school.