E-Safety Latest News
In this ever changing world of online apps and games, do you know what to look out for to keep your children safe? We have included some factsheets and information guides below for your information. Another good source of information is the National Online Safety (NOS) website.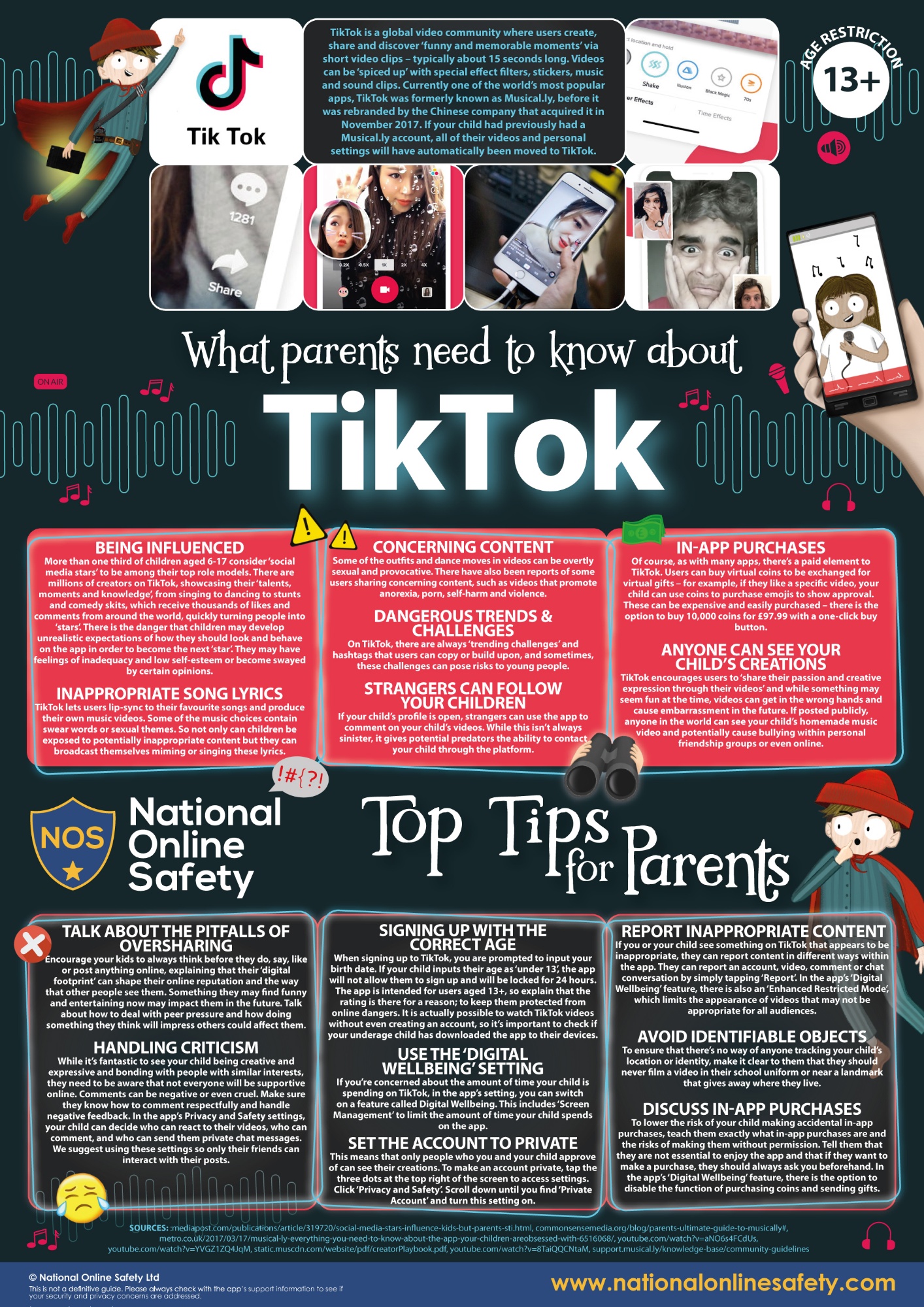 TikTok - with the recent news coverage of the potential dangers of the popular app TikTok, please look at the National Online Safety information sheet and talk to your children about keeping themselves safe online.
7 Question poster for parents - a guide for parents that covers key areas of online safety for primary-aged children
Screen Addiction - help your child find the right screen time balance.
FIFA - a parent's guide
Kik - online safety guide for parents
Stay Safe at Home - a Christmas online safety song for parents. If you have digital gifts under your tree, watch this.
YouTube - what parents need to know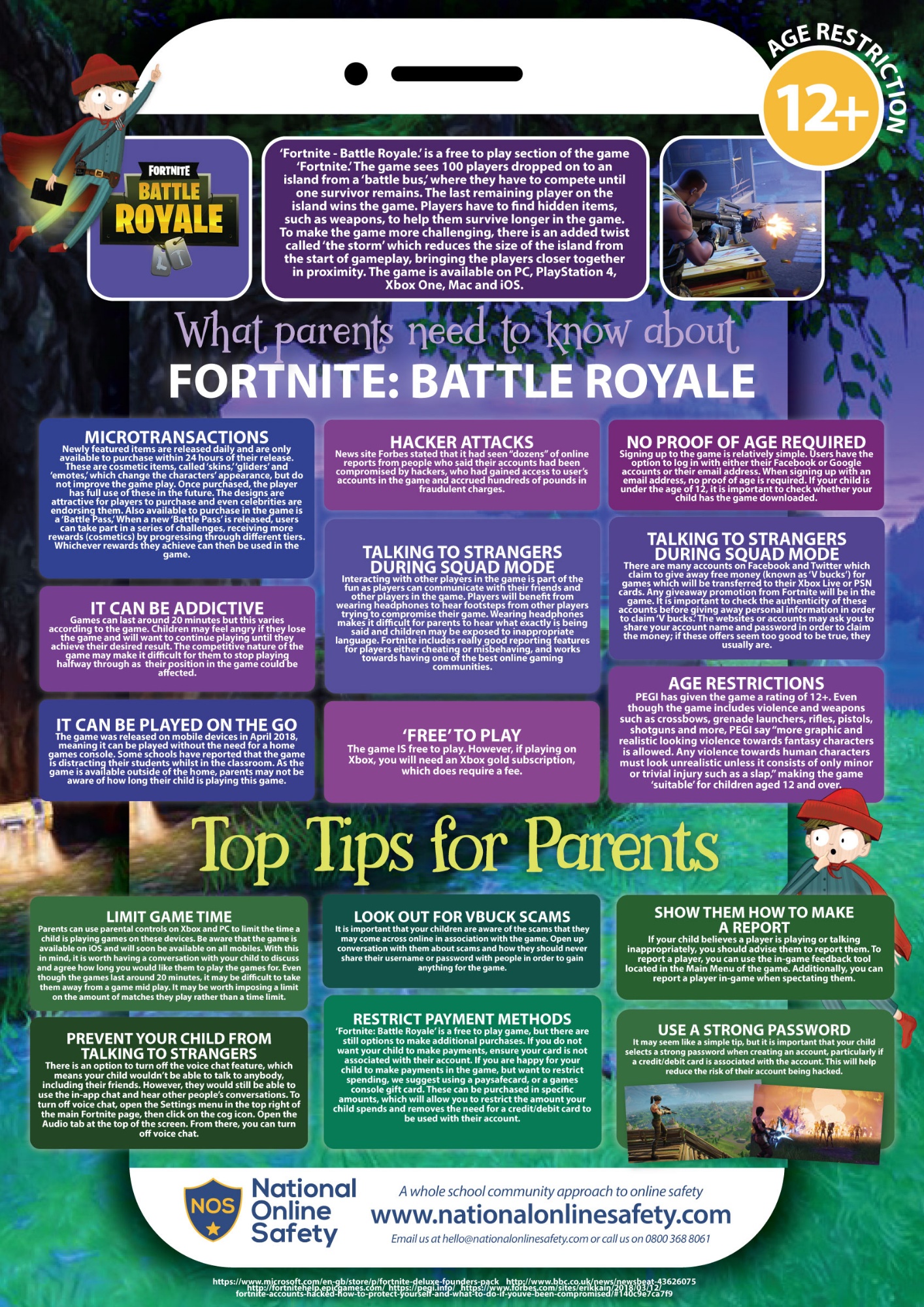 Fortnite - a parent' guides need to know
Engaging parents in online safety - for parents of primary school children
The Momo Challenge- what it is and how to keep your child safe
Minecraft - top tips for parents
Online Bullying - what children need to know
Age Ratings - a guide for parents when choosing games and Apps
Roblox - what parents need to know
Instagram - what parents need to know